Escape to a Haven of Relaxation and Wellness: Experience the Magic of Portugal, Europe with Our Yoga Retreats
Europe offers a wide range of yoga retreat options, from coastal retreats in Spain and Portugal, to mountain getaways in France and Italy. Portugal is not the most popular (and still growing) destination for a spiritual holiday.

Retreat centers in Portugal provide a tranquil environment for individuals to escape from the stresses of daily life and connect with nature. Also, the Portuguese lifestyle is characterised by its relaxed pace, appreciation of the simple things, and focus on health and wellness., making it a popular destination for those seeking a transformational journey
Yoga is an ancient Indian practice that has been developed for five millennia. It combines physical, mental, and spiritual pursuits to achieve harmony of the body and mind.
There are many different styles and approaches to yoga, each with its unique focus and benefits.
The word "yoga" comes from the Sanskrit language and has several meanings. The most common translation of yoga is "union" or "to yoke," which refers to the idea of bringing together the mind, body, and spirit to achieve a state of harmony and balance.

Other Sanskrit meanings of yoga include "to concentrate," "to meditate," or "to unite with the divine." The practice of yoga is designed to help you attain a state of inner peace and tranquility through physical, mental, and spiritual practices.
"The success of Yoga does not lie in the ability to perform postures but in how it positively changes the way we live our life and our relationships"
- T.K.V. Desikachar
Is asana (body posture) a physical or a spiritual practice?
"To practice yoga you must have a physical body. Your intention, while you are practicing asana, will determine the result of the practice, and your thoughts are the most powerful force working upon you. For an asana practice to be a spiritual practice the practitioner has to intend it to be. ⁠ ⁠

Many people choose to practice yoga asanas only to improve their level of physical fitness, and there is nothing wrong with that. But for those who want more, asana has more to offer. The practice can bring you to enlightenment. How? By helping to shift your perception of yourself and others. Asana can be a therapeutic practice that improves our relationships."⁠

- Gannon, S. (2018). The Magic Ten and Beyond:
Daily Spiritual Practice for Greater Peace and Well-Being
Embrace Healing and Transformation
If you're looking to combine a relaxing getaway with an opportunity to deepen your yoga practice, a yoga retreat in Europe might be just what you need. With its diverse and beautiful landscapes, Europe is home to a wide range of yoga retreat options, each offering unique experiences for yogis of all levels.

In the southwest of Europe, you find Portugal which offers a variety of retreat centers, ranging from seaside retreats to rural and mountainous locations. From Luxury Yoga Retreats Europe to more affordable and budget yoga retreat centers, each one offers a variety of programs and activities, such as yoga, meditation, mindfulness, breathwork, creative workshops, massages, and holistic therapies.

A retreat in Europe is a great opportunity to meet new people as myalfazema community is filled with like-minded individuals eager to deepen their practice, understand more about who we are, operate, feel, breathe…investing in their personal growth so in the end, we can have a positive impact on society.

The myalfazema Retreat centers in Portugal provide a tranquil environment for you to escape from the stresses of daily life, connect with nature and meet new people.


"Yoga is like music. The rhythm of the body, the melody of the mind, and the harmony of the soul creates symphony of life."
- B.K.S. Iyengar
Why join a yoga retreat in Europe?
Discover the Power of Yoga to Nurture Your Mind, Body, and Spirit
Maria João
2023
I loved the retreat with My Alfazema! Super professionals, a lot of kindness and affection, without neglecting any detail. The program was excellent and enriching. I started a new cycle with charged batteries and a full soul. Thank you 🙏🏻
Paula
2022
It was a very revitalizing experience and full of enlightened experiences ⭐️that brought me peace, and tranquility, so nice. Metta bhavana 🤍🧘‍♀️☺️😘
Isabel
2022
This myalfazema retreat exceeded all my expectations: practices, teachings and wonderful and very brave people! Thank you 🙏
Filipa
2022
Thank you myalfazema for this wonderful retreat, which left me with a nourished and revitalized body, a full soul and a curious mind. It was my first retreat, but it certainly won't be my last! See you soon."
Joana
2021
This was my first retreat experience and it couldn't have been better. It was a wonderful experience that I will want to repeat.
Ritah
2020
Everything was excellent: your dedication, the yoga practice, the location, the food and the group. This weekend goes into my treasure chest 😍
Gabriela
2020
It was a pleasure and an asset for me.
Mary
2021
I really enjoyed the weekend - the conversations, the yoga practices, Liliana's innovative recipes, among much more. To repeat!".
Monte Orada, Zambujeira do Mar, Portugal
Best Yoga Retreats Europe
How to choose a Yoga Retreat in Europe
Europe offers a range of retreat centers, and myalfazema is one of the best yoga retreats in Europe for those looking for a cozy and familiar environment.

When choosing a yoga retreat in Europe, there are a few factors to consider. First and foremost, learn more the host of the retreat.

Secondly, consider the style of yoga that will be taught and ones approach to the practice and immersion in the philosophy of Yoga. You will find that some retreats focus on a particular type of yoga, such as Hatha, Jivamutuki, Ashtanga, or Vinyasa, while others offer a variety of styles. Be sure to choose a retreat that aligns with your personal practice and goals, and that offers guidance from experienced and knowledgeable teachers.

Another important consideration is the location of the retreat. Think about what type of environment you want to be in and what kind of experience you're looking for. Our retreats in Portugal can be located anywhere as long as it is in a place where we feel close to nature, either in the countryside or by the ocean. The accommodation provides a space to learn, develop and grow by creating an environment where you can catalyse your energies to let go and feel empowered to awaken your mind, body and spirit.

A myalfazema retreat in Portugal can be the ideal experience for you, if you are seeking to improve your overall health and wellbeing while enjoying the beauty and culture of this picturesque country.
Embark on a Journey of Self-Discovery at a Yoga Retreat in Europe
Duration of a Yoga Retreat in Europe
The duration of the retreat is also an important factor. Some retreats are only a weekend long, while others can last for a week or more. Be sure to choose a retreat that fits your schedule and your budget.

A 3 Day Yoga Retreat Europe is a short escape from your daily routine and a great way to recharge, de-stress and learn about different perspectives in a peaceful setting.

If you have one more day, a 4-Day Yoga Retreat Europe allows you to reach a higher level of disconnection as well as total immersion in yourself and the experience you are living.

Will you join us on this journey? 🔮
Wonderful Yoga Holidays in Europe
myalfazema Retreat Portugal is an ideal destination for those seeking a peaceful and rejuvenating escape.

A myalfazema retreat can be located anywhere as long as it is in a place where we feel close to nature, either in the countryside or by the ocean.

Our partners are trusted experts but they are not "masters with special powers". They are people like us who are on their own conscious journey of self-awareness and discovery. We partner with them because we want to hear, and be inspired by their life stories, experiences, moments of light and moments of shadow, and learn what they have learnt on the path that led them so far.

They are flexible in their approach and trust the myalfazema journey and intention. They are authentic people who personify true references of wellbeing to create a unique and holistic yoga experience. Our partners have the skills to help you move forward on your own journey.

The retreat offers a variety of activities designed to help you unwind and relax, including yoga, meditation, dance, hiking, masterclasses, and cooking workshops. You can also indulge in local cuisine while taking in the stunning views of the surrounding hills and forests.

In addition to the various activities offered at the retreat, we always schedule free-time so you have plenty of opportunities to explore the surrounding areas.
Quinta Raposeiros, Ericeira, Portugal
A magical venue just a few minutes from the ocean and surrounded by beautiful hikes. Both the rooms and the yoga shala have an ocean view.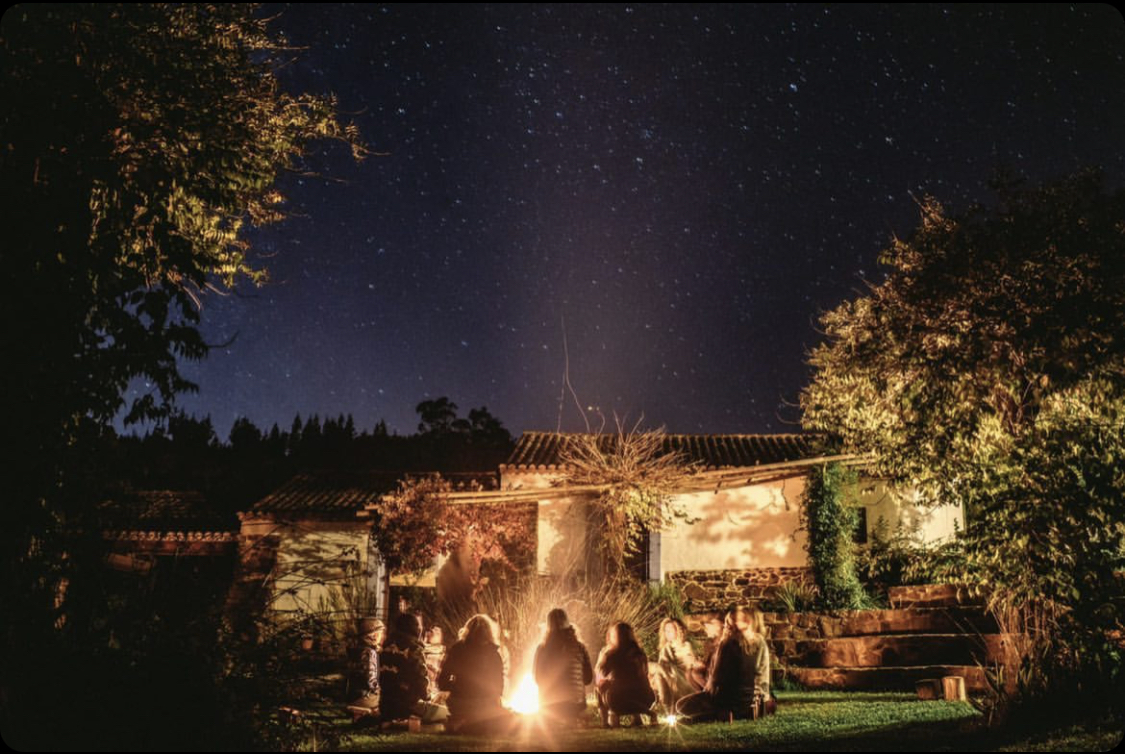 Monte Orada, Zambujeira do Mar, portugal
Eco Retreat Centre, promoting spiritual & transformative experiences and impactful retreats in nature. 15 min from the beach.
ondina guesthouse, Ericeira, Portugal
5 minutes from the São Lourenço Beach, one of the World Surfing Reserve paradises, coziness and familiar is what makes us come back.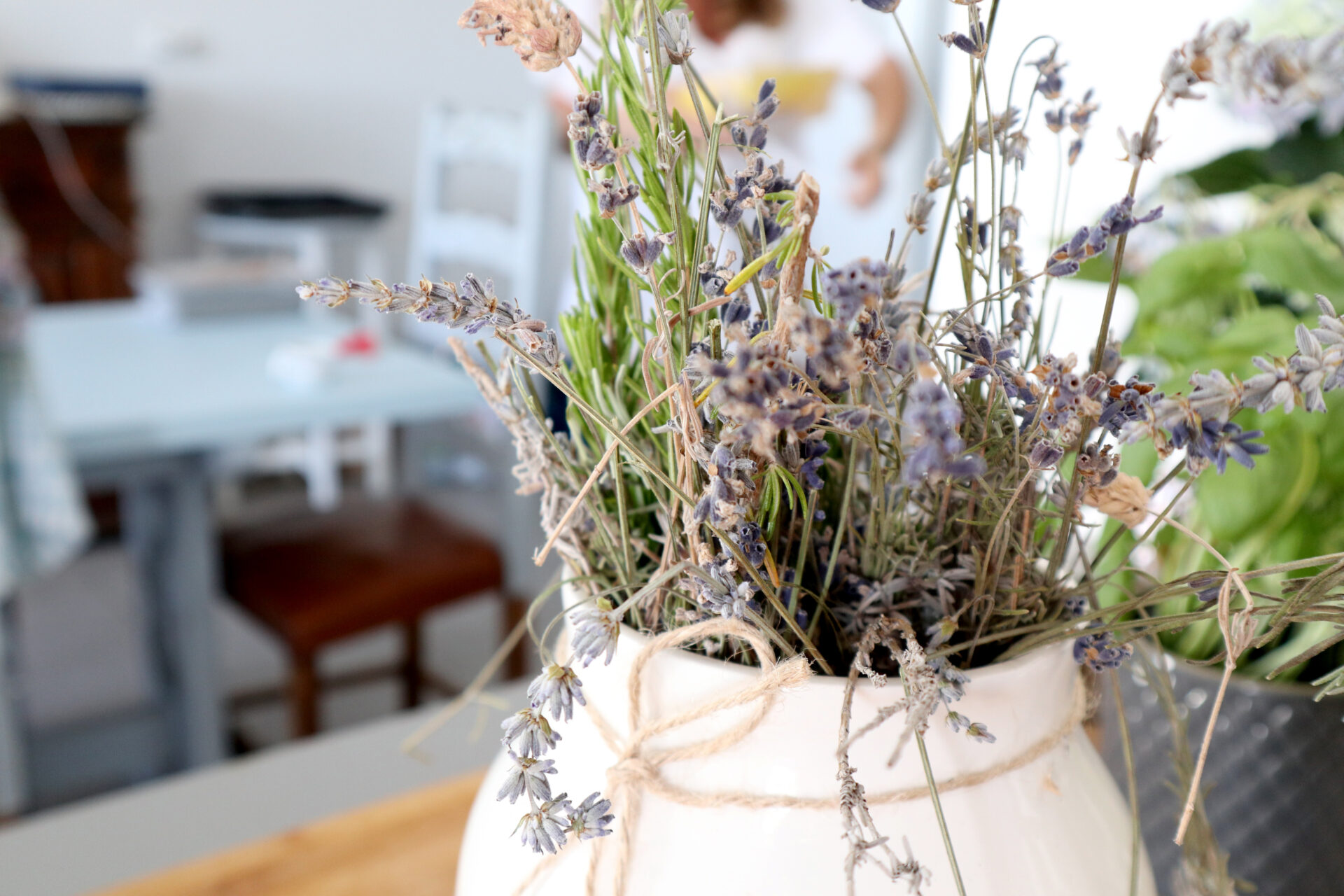 ATALCACER DO SAL, PORTUGAL
Magnificent house with a view of the Alcacer's stunning natural beauty. Our guests love the typical Portuguese decor and the peaceful vibe.
CASA VALE DA LAMA, PORTUGAL
The eco-resort is set on a farm, and guests can enjoy nature walks, swimming, and organic meals made. 5 minutes from the beach
5 minutes from the São Lourenço Beach, one of the World Surfing Reserve paradises, coziness and familiar is what makes us come back.
Join the wellbeing journey 🔮